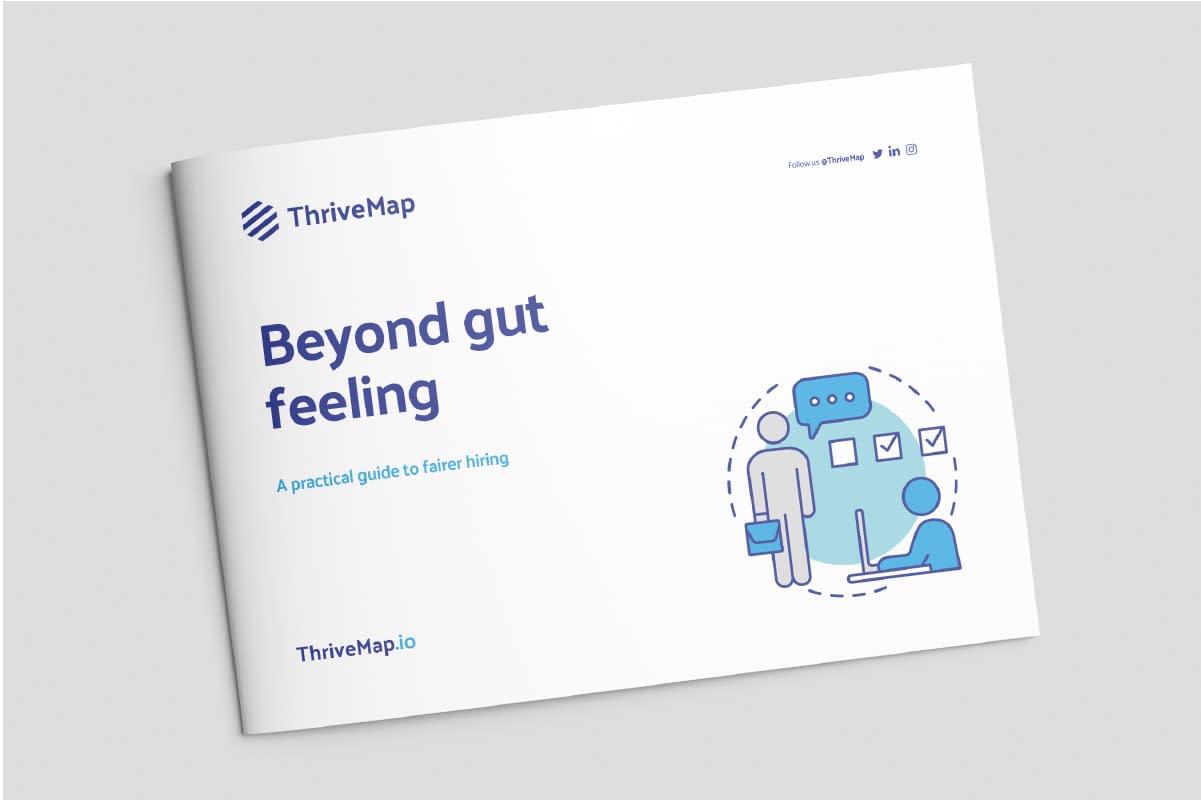 Most hiring processes are prone to high levels of unconscious bias. Whilst it's almost impossible to remove bias there are ways to interrupt it.
The latest research indicates that hiring bias is a big problem for most organisations.
90% of managers make a hiring decision in the first 30 minutes of an interview.
84% of candidates see current recruiting procedures as ineffective or unfair.
Just 31% of managers feel that they get enough candidate information ahead of interview
Hiring by "gut feeling" is deeply flawed and leads to poor decision-making. Using the tools and techniques explored in this guide you'll be able to create consistent, fairer hiring processes.
The guide will help you:
Learn why intuition leads to bad decision-making
Understand the main types of biases that affect the hiring process and how to mitigate them
Know the benefits of a fairer hiring process and how to sell it into your organisation
Learn how to create a fairer, more consistent hiring process