What is 2018 going to bring to HR? How much will GDPR shake up the industry? Will 2018 be the beginning of the end of the gig economy? Will people accept bitcoin in lieu of a recognised salary? Are chatbots going to replace the traditional application process for candidates?
This posts contains none of those answers. However, at these events, you will have the opportunity to hear from some of the most influential people in the industry, and discuss all things people.
January
Culture First New York
When: January 25th
Where: New York
Who: Culture Amp
Why go: The world's most innovative organizations have a new competitive advantage – culture. As the work people do becomes increasingly complex, and expectations of what work looks like evolve – culture is what ensures your organization wins the marathon, not just the sprint. Our friends at Culture Amp always host great events. Join them for a day of keynote speakers and interactive workshops exploring how you can put culture first at your organization.
Can diversity drive engagement within the workplace?
When: January 25th
Where: London
Who: HR Club
Why go: One of the hot topics that came up in the HR Club last meet-up was the importance of diversity in the workplace and how it can drive engagement. With this in mind, they wanted to host their 2nd meet-up around this topic. Their panelists and attendees will represent some of the hottest businesses out there, so come and join!
Learning Technologies
When: January 31st- Feb 1st
Where: London
Who: Learning Technologies
Why go: For over 18 years now, Learning Technologies (incorporating Learning and Skills) has been Europe's leading conference for organisational learning and the technology used to support learning at work.Their new expanded format is designed for learning, engagement and interaction and there will be more than 70 inspirational speakers and facilitators in total.
With keynote addresses, case studies, café sessions, theory presentations, practical debate, google hangouts and a wide range of collaborative and networking opportunities, the conference programme is a great opportunity to listen to – and interact with – some of the leading thinkers, visionaries and practitioners in workplace learning today.
February
The Future of Collaboration: HR leading the way
When: February 6th
Where: London
Who: SD Worx
Why go: Join SD Worx for this one-of-a-kind event to collaborate with the industry's most influential experts, practitioners and leading organisations. This European Conference attracts top HR and Payroll Professionals from across the globe.
Understand how you can help your business in 2018 to adapt to contemporary trends such as; GDPR Compliance, engaging a multi-generational workforce, Automation & AI collaboration, cross-border operations and the challenges of UK and global payroll legislation.
CIPD Recruitment Conference 2018
When: February 20th
Where:  London
Who: CIPD
Why go: In-house recruitment teams aren't immune to the wider pressures on teams to deliver more with less for their organisations. The squeeze means that organisations cannot throw money at the challenge of bringing the right people in. Compounding this, skills shortages in key sectors and the war for talent means that we are operating in a candidate-driven market. The need to attract and retain the right people effectively is more important than ever.
HR Metrics and Analytics Summit
When: February 26th-28th
Where:  Orlando, FL
Who: HR Exchange Network
Why go: It's clear that metrics and analytics in HR is on the cusp of reinventing how HR does its business and that is only one of the reasons why the 19th HR Metrics and Analytics Summit, this February 26-28 in Orlando, is so important. These kinds of analytics are going 'mainstream' as executives continue to recognize its value. Organizations without analytics need to get off the sidelines – or risk losing competitive advantage and being left behind.
In-House Recruitment Expo
When: February 27th
Where: London
Who: HR Grapevine, The Firm
Why go: The In-House Recruitment Expo is designed for In-House Recruitment Leaders and teams responsible for sourcing and recruiting candidates within Corporate and SME businesses. The In-House Recruitment Expo aims to provide a national platform for In-House teams to network with their peers, understand best practice and learn about new products and services which will help them find the best candidates and achieve organisational objectives.
March
TLCon Year Ahead & Candidate Experience 2018
When: March 1st
Where: London
Who: TLConnect
Why go: This event has a relaxed and informal style and a wide range of networking and engagement opportunities with fast moving, high quality, TED style, presentations and Q&A covering the full spectrum of issues relevant to Talent Acquisition. They'll be expert speakers sharing insight, experience and lessons learnt provide inspiration and lots of practical takeaways.
HR West
When: March 5-7
Where: San Francisco
Who: HR West
Why go: Home to the world's leading-edge companies, the Bay Area is the most innovative place on earth. Practicing HR here requires skills beyond the ordinary, and a level of sophistication not found in other parts of the world. How will you meet the challenges of globalization as it scatters your workforce worldwide? Are you prepared to keep up with the latest hi-tech boom? React to ever-evolving definitions of work? And all the while, maintain a human touch.
SmartRecruiters Hiring Success 18
When: March 12-14
Where: San Francisco
Who: Smart Recruiters
Why go: Why say anything when we can show you?
Unleash London
When: March 20-21
Where: London
Who: Unleash (Formerly HR Tech World)
Why go: UNLEASH is much more than HR technology it's about unleashing the power and potential of people. The 4th industrial revolution, leadership crises, rapid advances in technology coupled with fast paced innovation are now forever changing our world. Industries, jobs and ways of working are being disrupted and so is the role and relationship of people with work – people are back and they are taking center stage!
Unleash Your People!
April
The Hr Leaders Conference
When: April 25th
Where: London
Who: Trafford Associates
Why go: The HR Leaders Conference is a one day Conference that aims to provide clear focus on what their delegation are finding challenging right now within their organisations and roles. With a Conference Chair and Advisory Board of Speakers we address these challenges head on within a peer on peer environment through the medium of Workshops, Panel Debates, Round Tables and Meetings.
TLCon Emerging Talent South 2018
When: 26th, April 2018
Where: London
Who:  Talent Leaders Connect
Why go: It will be just over a year since the apprenticeship levy had been passed, is it on track to fund 3 million apprenticeships in the UK by 2020? How has it affected the southern region of the UK and has the question been answered; is it a tax or investment?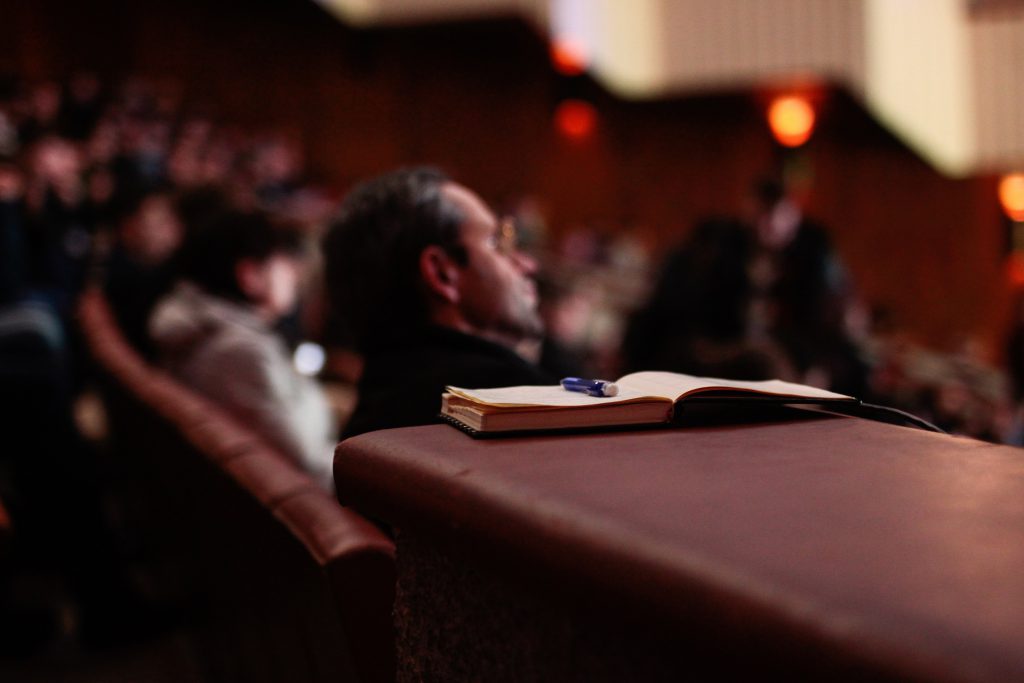 May
The HR Forum
When: 22-23 May
Where: London
Who: HR Forum
Why go: What does your current personal development plan look like? Is one of your goals to look up from your desk and seek out a wider view of the HR world? Maybe you want to spend some time focusing on your own professional development or strengthen your network of senior HR peers?
Whatever your own personal aims and ambitions are, The Human Resources Forum offers a fresh perspective on the daily challenges you face.
June
Rethink Hr
When: June 21
Where: London
Who: Rethink HR
Why go: The Leading HR Strategy and Business Minds event for HR decision makers in Europe. Rethink! HR Tech Europe is an international knowledge & project exchange platform bringing together more than 150 Heads of HR and HR decision makers to discuss key industry topics, share knowledge, create new partnerships and identify opportunities for their business.
HR 360 European Summit
When: June 20-21
Where: Vienna
Who: HR360
Why go: How would you like to tap into some of the best minds in HR today to learn how they are getting ready for the increasingly digital new world of work? At HR360 will you meet 200 of the innovators and pace-setters that are taking HR transformation to new frontiers – reinventing organisational structures, redefining the employee experience and driving greater use of real time analytics.
If you're serious about building an HR division that adds greater value to the business bottom line, don't miss this opportunity to benchmark your people, processes and technology with those leading the way.
November
HR Innovation & Tech Fest
When: November (Specific Date TBC)
Where: Sydney
Who: The Eventful Group
Why go: The world has changed. Businesses are demanding. New technologies are emerging. The clock is ticking. And the big HR shift is on. HR has moved beyond its operational role and is fast transforming into a core, focused, and disciplined strategic business function. HR Innovation & Tech Fest is the biggest and fastest growing HR event in Australia. Where a vibrant community of HR people, thought-leaders and experts come together to share knowledge, experience and innovation.
Insert your event here
With so many amazing things going on this year, we were bound to miss so many great events. Leave a comment below with which HR event your are most looking forward to in 2018.