Tired of hearing about the same old recruitment tips and tools? Need to freshen up your recruitment skills with new ideas, techniques and technologies? With in-person events largely on hold for 2021, it's time to get inspired by listening to the best HR and recruiting podcasts out there.
While there are many recruitment podcasters sharing their knowledge on how to hire more effectively, we at ThriveMap have curated 9 awesome pods to get you up to date on the latest recruitment tips and trends.
So let's dive in.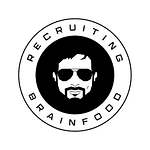 Hung Lee is a bonafide recruitment celebrity and his infamous weekly Brainfood newsletter is a must-subscribe for any recruiter. He's mastered the craft of podcasting too, providing dedicated weekly conversations. Moreover, he packs his hour-long pods full of advice from industry experts and provides an outlook you will be looking forward to every week.
A great weekly podcast that features "The best Talent Pros in the business". Hiring on all cylinders is great for getting real-time updates on the recruiting industry and the latest tools and tips. You'll definitely want to employ some of the tactics discussed in this one.
One of the longest-running and most successful recruitment podcasts, Matt Alder brings an insane amount of knowledge and expertise in the field of talent acquisition. With almost 200 episodes, Alder has been supplying recruiters with powerful industry content since 2014.
With both an enviable blog, community, webinars and podcast, host Alan Walker dives deep into the many ways to attract, recruit and retain talent. A well-known and instantly likeable recruitment influencer, Alan is able to attract incredible guests on #ChatTalent to discuss everything from candidate experience to onboarding. A must-listen!
This podcast brings a unique voice to the goals of creating an online personal brand and presence for recruitment marketing and candidate sourcing. Katrina and Glenn always make this podcast a perfect blend of fun and education which makes it a great way to end your week.
Chad and Joel use their podcast as an opportunity to flip the recruitment and wider HR industry inside out and provoke new ways of thinking. They're not afraid to be brutally honest and don't shy away from controversy. But, nonetheless, these two will have you very inspired and thrilled for the next episode.
Bruce Daisley has truly created something special in Eat, Sleep, Work, Repeat. His critically-acclaimed show features everyone from neurologists, psychologists to industry experts to provoke ideas and present the latest research around company culture, workplace happiness and engagement.
The REC's – the Recruitment & Employment Confederation London podcast dives deep into the lessons and secrets of the UK recruitment sector. A great source of industry analysis, it's a highly recognised podcast with a strong line up of guest speakers.
The episodes are brief, but cover lots of ground on the subjects of talent attraction and employer branding. In short, this is a must-listen for anyone in recruitment marketing or employer branding as it dives into everything related to candidate attraction.
There it is! Our recommendations for the best recruitment podcasts to listen to in 2021. With an eclectic range of backgrounds and podcast styles to pick from, we hope you can find a podcast you love. Happy Listening!