Beep beep! Welcome to the new age of recruiting! Automation software has managed to embed itself throughout our daily lives, and it continues to shape our working world. Automation in the recruitment space has become an instrumental tool particularly in the areas of attraction, sourcing, selection, and candidate communication.
The role of a recruiter is changing and hiring at scale can be especially difficult to manage without recruitment automation software; a technological advancement that has changed (and will continue to change) the lives of recruiters everywhere. In this post, we'll list ten recruitment automation tools that you need to check out if you want to improve your hiring processes.
Why Use Recruitment Automation Software?
Introducing Recruitment Automation Software (RAS) into your talent acquisition processes can have a huge impact on productivity. Here are five quick reasons why it's so important to implement RAS:
Save Time – Automating certain parts of the recruitment process, such as candidate sourcing and pre-screening, saves time, giving your recruiters more time to focus on "added-value" aspects, such as selling, engaging and on-boarding.
Candidate experience – Recruitment automation software doesn't only help recruiters; it can also improve the candidate experience. The right pre-hire assessment and pre-boarding tools can enhance candidate experience, whilst communication tools can keep candidates informed every step of the way.
ED&I – Creating an inclusive work environment with a diverse workforce is a necessity for any company in this day and age. Recruiting automation software can help minimise hiring bias by removing non-job-relevant information from the candidate selection process.
Quality of hire – Recruitment automation tools can also help identify high quality talent by improving your candidate sourcing, screening and selection processes. At ThriveMap, our job-specific assessments are typically validated against your post-hire performance data to ensure more accurate measures of job and work environment suitability.
10 Great Recruitment Automation Software Tools
There's an overwhelming number of recruitment automation tools on the market, which can make it difficult to know which one for your company to go with. To make things easier, we've made a list of 10 great recruitment automation software tools to consider for your business.
*Quick note: before you start looking on the market for a software provider, be sure to identify the problems you're looking to solve first, this will make choosing the right tool a lot easier. The mistake we see companies making is starting with what's interesting and working back to solve a problem from there – that almost always leads to bad choices.
RoboRecruiter is candidate engagement software designed to maximize the productivity of your recruitment process. The software uses an automated messaging platform (read Chatbot) to help engage your audience and strengthen your relationship with potential candidates online. It's a pragmatic tool that keeps PALS (Position, Availability, Location, and Skills) data on candidates in a way that is compliant with the GDPR (general data protection regulation). Users rave about how easy it is to customise RoboRecruiter's chat flows and its ease of use.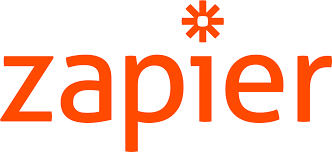 Ever wish your HR and TA software applications and web services were more seamlessly connected? Look no further than Zapier, a service that automatically moves info between your web apps. They are integrated with thousands of apps, including well-known brands such as Google Suite, Twitter, Instagram, Dropbox, Slack, and us here at ThriveMap. What can be really helpful with Zapier is to create customised workflows for candidates. Such as when a candidate responds to an email or a LinkedIn message it can trigger a further action in your ATS or Recruitment CRM. The possibilities for automating previously manual tasks are endless, plus it's free to get started.
Greenhouse is more than an ATS, it's data-driven recruiting software capable of improving your entire recruitment process. Like SmartRecruiters (see below), they've got an open API meaning it's easy for your other Recruitment Automation tools to integrate with them. Just recently, we here at ThriveMap announced our own integration with Greenhouse to help our clients to automate the sending and receiving of assessment results.
Beamery is a talent operating system (read CRM) that gives you the tools to attract top talent quickly and efficiently. Beamery is said to increase candidate response rates by 400% and is considered to be one of the top fastest-growing startups in the UK. It is able to sync a candidate's data (professional, social, or email) prior to meeting with them to give you an idea of their candidacy for your jobs. Beamery also allows you to customize your own SEO-optimised landing pages and give candidates a better understanding of your company's culture and mission.
If your job involves sourcing specialised, hard-to-find talent then check out Candidate.ID, an automated candidate sourcing system for pipelining, nurturing, and recruiting. Candidate.ID offers a wide variety of features to help not only with talent pipelining, but also with candidate engagement and experience, employer branding, and tracking return on the investments involved in your recruitment process. They also help companies adhere to GDPR regulations and improve the organisation of their databases.
Similar to RoboRecruiter, Xor is a text recruiting software meant to connect with candidates via text messages, Whatsapp, and more. Even with texting becoming more and more prevalent in today's society, it's an often underutilized method of reaching out to potential candidates. Its focus is on speed, efficiency and candidate experience, and they make it very easy to track and analyze the performance of the automated texting system. Using AI chatbots, Xor can help with interview scheduling, candidate screening, talent pool engagement and much more.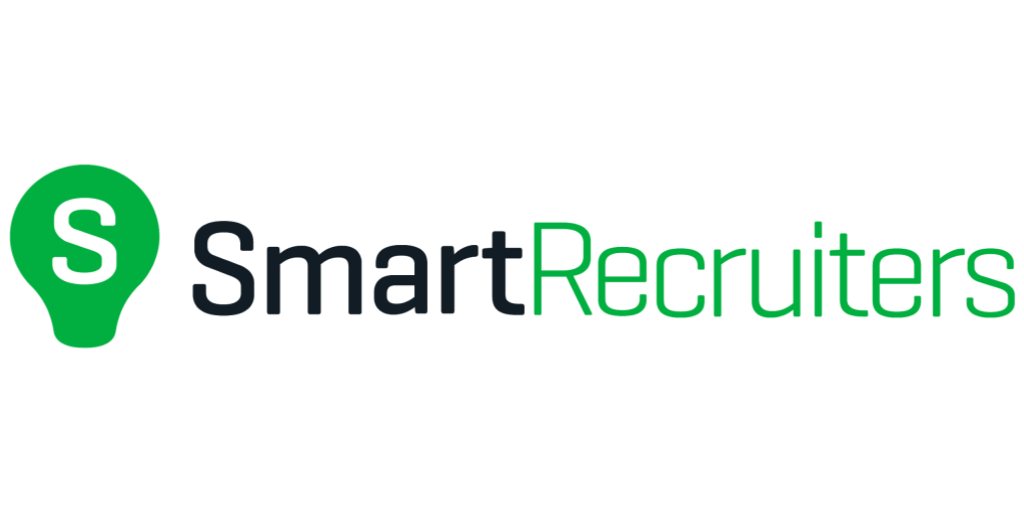 SmartRecruiters is a cloud-based ERP system, making it easily accessible from anywhere at any time. Boasting strong global customer service in 21 different languages and office locations in five different countries, SmartRecruiters is fast becoming a global brand. They focus very heavily on both customer and recruiter experience by means of a close-knit, engaged community and 24/7 technical support. The system has complete CRM and sourcing capabilities and is able to be integrated with social media. They recently acquitted JobPal an AI-powered recruitment chatbot and unlike some Applicant Tracking Systems, they love integrating with best in breed recruitment software tools.
AI chatbot platforms are everywhere these days, but our pick for the best provider in the market is Smartloop. Its user interface is simple and effective, and it includes detailed chatbot analytics to allow you to track your chatbot's effectiveness. Its platform is to nurture new users and engage customers with 1-on-1 conversations to improve your retention rate. The real draw here, however, is the price. Smartloop has an option for a free plan, and a premium plan only costs $10 (£7.19) per month, which is much more affordable than the majority of other leading providers on the market.

Ok so we know we're biased, but if your business has a volume hiring requirement then you'll typically need to recruit lots of people into the same (or similar) roles. Reviewing applications for volume hiring takes time. Screening candidates and explaining the role(s) takes time. Interviewing candidates for volume hiring takes time. And retention rates are usually pretty bad meaning the process is never-ending. ThriveMap solves these problems by creating an online realistic job assessment; a simulation of a day-in-the-life in the role. Candidates get scored and ranked directly in your ATS meaning your recruiters can focus their time on the best performing candidates. This removes the need for CV screening, and in some cases interviewing entirely. Plus we've seen reductions in new hire attrition of over 50%. Convinced yet? Check out our website for more details.
Hate scheduling interviews? Calendly makes it easy via its online appointment scheduling software. It's so easy to use, so if your ATS doesn't offer this functionality then you need to check it out. It has the ability to sync calendars, give alerts and notifications, manage emails and events, and a reminder system. They offer a free version or pricing of $8 per feature, per month with a more sophisticated plan.
Summary
Automating the repetitive tasks of the recruitment process is a great way to improve your hiring efficiency and give recruiters more time to focus on hiring the best, but it's important to also note that recruitment automation is not a viable solution for every aspect of the recruitment process. Personal interaction with candidates goes a long way, and relying too heavily on automation triggers can limit your company's ability to hire the best people.
To evaluate the cost/benefit analysis, start by being specific about what problem you're trying to solve and what the cost is to the business of automating all or part of that activity. For example, we were recently able to demonstrate a direct cost saving of using ThriveMap to replace the work of hiring managers who were constantly interviewing for Warehouse staff and reduce the total workload of recruiters by over 30%.